【Strawberry Picking】Tany Farm
30-minute strawberry picking course at a strawberry farm in Miki City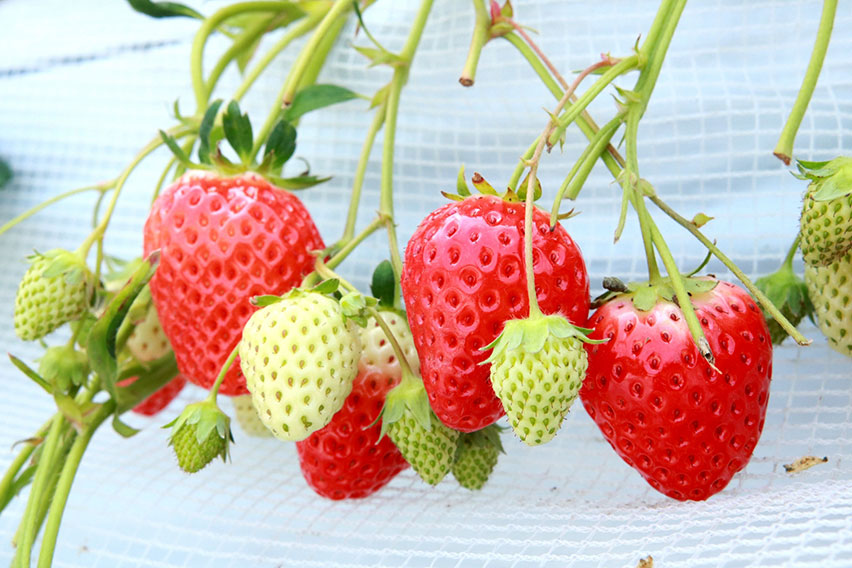 The strawberry picking experience at "Tany Farm", a strawberry farm in Miki City, Hyogo Prefecture. 30 years of know-how has realized both the size and sweetness of strawberries. Please come and taste them. ※We recommend that you make reservations as early as possible, especially on weekends when reservations tend to fill up fast. ※Image is for illustration purposes.
Information
Strawberry Picking Information
Time span

30 min.

Fee

【Elementary school students and older】 2,200 yen
【3 years old to under elementary school】 1,600 yen
【1-2 years old】 500 yen

Strawberry brands

Akihime, Kanamihime, Kaorino, Beni Queen, Ama Queen

Presents

You can receive a 500g of strawberries in a handbag or a 1kg carton of strawberries. (The average of strawberries sold in supermarkets is about 300g.) *Please inquire at the time of your strawberry picking reservation.

※The number of presents on the day is limited and may not be available.

Notes

Please wear clothes that can get dirty.
Please do not take the picked strawberries out of the garden.
Please do not step over the strawberry seedlings.

How to make a reservation

【Internet】Please make a reservation by yourself by clicking the "Reservation" button below.
【Tel】Please let us know your name, phone number, reservation date, time, number of people, and whether or not you would like the presents.
TEL:0794-72-0261
【FAX】【FAX】Print out the reservation PDF and send it to the number above.
FAX:0794-72-0261

Address

Tany farm
834 Higashida, Yokawa-cho, Miki-City, Hyogo 673-1236

※About 30 minutes by car from GLAMP DOME KOBE TENKU

Access

From the Kobe-Sanda IC on the Chugoku Expressway, drive 2 km south on the city road, turn right at the intersection of "Ichihara", go west on Prefectural Route 17 for 2 km, and turn left at the bus stop "Noren". There is a banner on the street. For information on expressway tolls and expressway traffic congestion, please visit "E-NEXCO driveplaza.